East High School


Class Of 1964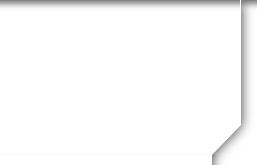 Not a member?
JOIN HERE
Find and click on your name.

WHERE ARE THEY NOW

WHERE WE LIVE
Who lives where - click links below to find out.

9 live in Arizona
2 live in Arkansas
15 live in California
13 live in Colorado
8 live in Florida
1 lives in Idaho
1 lives in Illinois
79 live in Iowa
2 live in Louisiana
2 live in Maryland
1 lives in Massachusetts
16 live in Minnesota
1 lives in Mississippi
5 live in Missouri
1 lives in Montana
11 live in Nebraska
1 lives in Nevada
3 live in North Carolina
3 live in Ohio
3 live in Oregon
4 live in South Dakota
1 lives in Tennessee
7 live in Texas
1 lives in Virginia
1 lives in Washington
1 lives in Germany
3 location unknown
53 are deceased




Show Classmates on map
MISSING CLASSMATES
Know the email address of a missing Classmate? Click here to contact them!
Welcome to the East High Class Of 1964 web site. We will be adding classmates and updating information as we get it so stop back at any time to see the progress!
ANNOUNCEMENTS
•

Update on Monthly Class Get-Togethers

The date of the Women's Day Out for October will be held

Wednesday, October 18th

. The location will be Tanner's (on Hamilton Blvd by Petco, Bomgaars, etc.)

and will start at 12:30. Please RSVP with Sue Hansen Ullrich by October 16th at 712-574-4641. Sue's private Uber service will be available.

The next all-class coffee hour will be held on

Wednesday, October 25th

. The location will be the

Perkins located across from Menard's on Gordon Drive

. We will start telling stories at

9:00

again, so don't be late or we may tell a story about you.

•

Classmate Crowned Miss Iowa

Markie Anderson, 20, of Sioux City, won the Miss Iowa crown Sunday night at Arnolds Park. She represented Morningside College in the pageant. She will compete in the Miss U.S.A. contest in Miami. She is the daughter of Mr. and Mrs. Keith R.W. Anderson, 4748 Mayhew Drive.

Well...this was an article in the Sioux City Journal in June 1967, but our congrats still go out to Markie!

•

East Boys Basketball Team Finishes 3rd in the 2017 State Tournament

The East High boys basketball team won the consolation game against Cedar Rapids Kennedy by the score of 58-56, so they finished in 3rd place in the state.

They previously had lost in the semifinal game to West Des Moines Valley by the score of 64-54.

They finished the season at 23-3. The good news is that 4 of the 5 starters will be back next year.

•

The USS Sioux City to Launch

The January 30, 2016 launching of the USS Sioux City, also referred to as LCS 11, is the latest in a series of milestones since construction began in June 2013. Finishing work remains on the ship before it goes out into Lake Michigan for months of sea trials, conducted first by Lockheed Martin contractors, then Naval crews. The ship is expected to be commissioned by the Navy in 2017.

It's a big honor for the city and those traveling to northern Wisconsin to see the ship slide into the Menominee River. Rick Ohl represented the class of 64 at the ceremony.

The Sioux City will be the 11th of the new class of ships, designed to sail nearer the coast -- in the littoral zone -- and into shallower waters than other naval vessels. The ships are designed for mine detection, clearing mines, anti-submarine warfare and surface warfare.

The ships in this group have been given the names of cities located in the middle of the country. Some of them are well-known, such as Omaha, Indianapolis, Detroit and St. Louis. Sioux City, along with Billings (Montana), would fall in the category of smaller, lesser-known cities to be honored.

The decision on the name rests solely with Secretary of the Navy Ray Mabus, who, when naming ships, hopes to form bonds to the Navy.

"What he really looks at is an effort to connect cities, especially mid-American cities, to the U.S. Navy. It's a good way to connect folks in Sioux City and Iowa to the Navy," said Mabus' spokesman, Capt. Patrick McNally.

When announcing the name back in 2012, Mabus said he was impressed with Sioux City's military history, especially the service of the late Col. Bud Day, a Sioux City native and Medal of Honor recipient who spent five years in captivity after his plane was shot down over North Vietnam in 1967.

Updated January 19, 2017

The U.S. Navy announced January 19th that the USS Sioux City will be commissioned in Annapolis, Maryland.

"Annapolis is the home of the U.S. Naval Academy and has a long history of support to the Navy and Marine Corps. We are honored that they will host the commissioning ceremony for the future USS Sioux City," Capt. Patrick McNally, special assistant for public affairs to Secretary of the Navy Ray Mabus, said in an email.

The USS Sioux City was christened and launched January 30, 2016 at the Marinette Marine Shipyards in northern Wisconsin. Construction has been completed and the ship will undergo months of systems testing on Lake Michigan.

During a November visit to Sioux City by future crew members, Cmdr. Shockey Snyder, who will be the USS Sioux City's first commanding officer, said the ship likely would leave Wisconsin and Lake Michigan in late 2017 and head for the commissioning site.

Once commissioned, the USS Sioux City will go to its home base in Mayport, Florida, before it's deployed. Snyder said it's most likely to be deployed to the Middle East in the Arabian Sea and Red Sea areas, but "the ship could be deployed anywhere."

•

Class of 64's Port-A-Potty Guy

Tom Lindblom sure knows how to make an entrance. After all, not too many people drive into Cottonwood Cove Park, hauling 20 portable toilets.

"People seem to love the slogan on the back of our big truck: 'Yesterday's Meals-on-Wheels,'" Lindblom said with a laugh. "Yeah, you gotta have a sense of humor when you're in this line of work."

Since 1969, Lindblom Services has been responsible for portable toilets, urinals and handicapped-accessible lavatories at construction sites as well as outdoor festivals like Dakota City's Cottonwood Days. "Cottonwood Days is actually one of our smaller events," Lindblom said. "We also have the contract for such events as Saturday in the Park, River-Cade and (the outdoor concerts at) Hard Rock Hotel & Casino that keep us very busy in the summertime."

Certainly no Johnny-come-lately, Lindblom, 69, came into the latrine business strictly as a sideline.

A longtime Sioux City firefighter, he actually began pumping septic tanks for residential homes.

"Back then, firefighters worked a schedule where they were on duty for 24 hours and then off for 48 hours," Lindblom remembered. "That gave me plenty of time for a second job."

Gradually, his sideline became his main job and, over time, he acquired nearly 500 portable toilets.

"It's a dirty job but somebody's gotta do it," Lindblom added.

Over the years, Lindblom said he's noticed construction workers treat portable toilets better than festival attendees. "You treat them better if you know you'll constantly be using one," he speculated. Yet Lindblom said he's finds more interesting things left behind following a festival.

"In general, we've found plenty of cellphones, keys and wallets left in portable toilet," he said. "We return all of that to the event organizers. "But Lindblom said he has also found beer cans, beer bottles, diapers and, even, bras left inside outdoor commodes. "You never know what you're gonna find," he said. "Let's just leave it at that."

"It's only when you're in the hot sun and have plenty of beer in you that you'll be happy they are plenty of facilities around you," he said.

•

Jim Ashmore's Vietnam Experience

The Sioux City Journal is running a series of stories on local guys about their experience on serving in Vietnam. The October 1st article is about our own Jim Ashmore.

Jim Ashmore doesn't mince words when asked why he joined the Iowa Air National Guard 185th Tactical Fighter Group.

"I joined to avoid the draft and avoid going to Vietnam," Ashmore said.

He laughed before adding, "It didn't work."

Ashmore, a 1964 East High School graduate, attended Nettleton Business Training College in Sioux City and completed a two-year accounting program. He signed on at Williams & Co., a CPA firm, and joined the 185th in May 1966.

"In January 1968, we were activated," he said, noting how the USS Pueblo had just been taken by North Korea.

Ashmore shipped out in May 1968, headed for Phu Cat, Vietnam, in the central part of the country. He flew on a cargo plane overseas.

"I was not familiar with Phu Cat," he recalls. "It was like we weren't supposed to know. I stepped off the plane and it was a different world."

Ashmore, 21, was assigned to outside receiving. Anything that came to the base and weighed more than 50 pounds passed through Ashmore's work station. Everything but munitions entered the base at Phu Cat through his place in the supply chain.

"Within our first week, the base came under mortar attack," he said. "We were sleeping, I remember. I also know we were in the bunkers before the sirens went off. I could hear the debris from one of the mortar hits."

Ashmore took extra weapons training a short time later. He soon was called to join a police squadron that helped surround the perimeter of the base, offering an extra level of protection.

He served in his supply role for 12 months, save for a five-day period of "rest and relaxation" in nearby Sydney, Australia.

At Christmas, Ashmore saw entertainers Bob Hope and Ann-Margret, who dropped by for a holiday show.

Ashmore wrote letters home at least once a week, including those to Jan Fletcher, who would one day become his wife.

"I was with guys from Sioux City, friends of mine, and that alleviated homesickness," he said.

"I had a job to do and I did my job during the day and then went to the NCO club at night," he said. "For being in Vietnam, it wasn't that bad compared to a guy going through the jungle."

A low point in his tour came when a letter arrived from Sioux City. It told of one of Ashmore's buddies, a soldier who did go through the jungle in Vietnam, a soldier who ended up losing part of one of his legs. The tale still saddens Ashmore, causing tears to well in his eyes as he stopped talking.

Ashmore befriended a man who was hired to offer interpretation services on the base at Phu Cat. Ashmore and a fellow soldier traveled to the man's village in Vietnam to deliver lumber that U.S. soldiers were going to discard.

"When we saw their village, we could appreciate what this lumber meant to them," he said. "Their living conditions were so primitive."

If Ashmore took home a lifelong lesson when he left Vietnam on May 14, 1969, it would involve that notion of appreciation.

"What I did gave me an appreciation for veterans in general and for what my uncles went through (in previous wars)," he said from his home in Sergeant Bluff. "It also gave me an appreciation for what I have. I think people in the U.S., at least some people, don't realize how good we have it."

Ashmore received the Commendation Medal for outstanding performance in the line of duty, a medal he thinks has something to do with the extra training he took and the work he did to help guard the perimeter of the base.

Interestingly, Ashmore never owned a firearm, either before or after his military service.

He arrived back in Sioux City in mid-May 1968. His parents greeted him at the airport, as did his grandmother, a brother and his brother's family.

Jan Fletcher stood with a friend in Morningside as the plane circled over Sioux City and descended toward the airport. She and Jim would go out on a date the next night.

Jim Ashmore returned to work at Williams & Co. two weeks later. After he and Jan watched Neil Armstrong step foot on the moon on July 20, 1969, Jim Ashmore took his own "giant leap." He asked Jan to marry him.

The parents of two and the grandparents of five, the Ashmores recently celebrated their 45th anniversary.

(In addition, if you go to http://siouxcityjournal.com/news/local/vietnam/video-vietnam-veteran-jim-ashmore/youtube_5b4e0dee-b4e3-5dbe-a33c-514d11aae5cc.html you can watch a video interview with Jim.)

•

Perks of reaching​ ​being over 60 and heading towards 70 or beyond!
1. Kidnappers are not very interested in you.
2. In a hostage situation, you are likely to be released first.
3. No one expects you to run-- anywhere.
4. People call at 9 PM (or 9 AM) and ask, 'Did I wake you?'
5. People no longer view you as a hypochondriac.
6. There is nothing left to learn the hard way.
7. Things you buy now won't wear out.
8. You can eat supper at 4 PM.
9. You can live without sex, but not your glasses.
10. You get into heated arguments about pension plans.
11. You no longer think of speed limits as a challenge.
12. You quit trying to hold your stomach in no matter who walks into the room.
13. You sing along with elevator music.
14. Your eyes won't get much worse.
15. Your investment in health insurance is finally beginning to pay off.
16. Your joints are more accurate meteorologists than the national weather service.
17. Your secrets are safe with your friends because they can't remember them either.
18. Your supply of brain cells is finally down to a manageable size.
19. You can't remember who sent you this list.

AND THE MOST IMPORTANT THING:
Never, NEVER, NEVER, under any circumstances, take a sleeping pill and a laxative at the same time.

•

United Flight 232's Crash in Sioux City 25th Anniversary

The 25th anniversary of the crash of United flight 232 at the Sioux City airport is Saturday, July 19th. The article below was in the July 16th edition of the SCJ. Bob Hamilton (class of 65) was the Sioux City fire chief at that time and is part of the article.

From left, photographer George Lindblade, former Briar Cliff University psychology professor Tom Padgett and former Sioux City fire Chief Bob Hamilton are shown Friday at the United Flight 232 exhibit in the Mid America Museum of Aviation and Transportation in Sioux City. The three said their involvement in the aftermath of the crash of United Flight 232 changed their lives in ways they didn't expect.

A quarter-century after a DC-10 crashed at Sioux Gateway Airport, a trio of community leaders said their involvement changed their lives in lasting, unexpected ways.

"You value more of what you have," retired Sioux City fire Chief Robert Hamilton said. "You think more about appreciating each day."

Hamilton, who retired in 2006, said the lesson to live one day at a time was reinforced in 2009 when he was diagnosed with a form of leukemia. Despite some immune system issues, he said he is doing well.

Former Sioux City mayor and councilman Tom Padgett still thinks about those who lost loved ones on July 19, 1989, when United Airlines Flight 232 crash-landed. While 184 passengers and crew members survived, another 112 people perished. He clearly remembers their grief.

"That space at the airport has become hallowed ground," said Padgett, who initially helped counsel some families who took emergency shelter at Briar Cliff University, where he was a psychology professor.

George Lindblade and his staff at G.R. Lindblade & Co. in Sioux City still receive requests for videos they produced in the wake of the crash, "Alert 3: The Crash of Flight 232" and, 10 years later, "Lessons Learned." His staff assisted with providing information for investigators that was used in the National Transportation Safety Board's hearings and by various companies.

"I made a lot of friends over the years because of this," including responders in other cities and Flight 232 Capt. Al Haynes, Lindblade said. It was an outcome he didn't anticipate.

Of the three Sioux City residents, only Hamilton, now 67, went to the airport after the plane crashed that day. On the scene, he helped staff the command post with representatives of multiple agencies from the tri-state region.

"When Flight 232 crashed, we had a plan in place. We had done a comprehensive drill in the fall of 1988 with other agencies," he recalled. "We learned from that and then fine-tuned it. It was a great learning tool for us.

"It was a very horrific event," Hamilton said. "We saw the worst type of trauma. Then, there were the people who walked out uninjured."

He, like many other responders, stayed overnight to secure the aircraft and plan for what they would do the next day, which included searching the fuselage in daylight for missing passengers. Afterward, all responders were mandated to attend a counseling session and were encouraged to seek therapy to deal with post-traumatic stress disorder. It wasn't only the first responders who sought counseling, but some of their families as well. Hamilton attended only the required session.

Padgett, meanwhile, was asked to provide grief counseling for families and survivors who stayed at Briar Cliff, which became a makeshift sanctuary. United Airlines flew family members to Sioux City.

The first family he talked to was "totally in shock," Padgett, now 70, said. "The other family (included) the husband and the father of one of the victims. The father was very angry at Sioux City. ... There wasn't much you could say to him. He needed to get his anger out."

Since his teaching background was not in clinical psychology but in experimental psychology, he switched to transporting those staying at the college -- picking them up at the airport, taking them to hospitals to see family members who were receiving treatment or running other errands. Counselors from Briar Cliff, other agencies and the University of South Dakota stepped in to offer therapy.

"Just because I teach psychology, I was supposed to counsel these people who just lost their wife or mom," he said. "That was hard, but I saw a tremendous pulling together of people and groups."

When the crash happened, Lindblade's studio was at 420 Jones St. near the Sioux City Convention Center, which was serving as a headquarters for the technical investigators.

"We had a very large printer, and the investigators started using us as an auxiliary office," said Lindblade, now 76. "We followed it through the NTSB hearings and also videotaped the hearings for them and helped put together the exhibits. ... When the final decision was made to take the aircraft pieces to a salvage yard, we had to make a topographical photograph of the debris."

The Lindblade crew also worked with General Electric, which manufactured the fan disk that blew apart, severing all the jet's hydraulic lines, and McDonnell Douglas, manufacturer of the DC-10.

During the past 25 years, the Lindblade staff has sent thousands of copies of the "Alert 3" video to agencies across the country, Canada and even France to use as an educational piece to illustrate how Siouxland pulled together to respond to the crash. The National Civic League presented Sioux City with the All-American City recognition in 1990.

"Volunteerism was at its height," Lindblade said. "It's never been duplicated and never will. If people take that same mindset, we could accomplish anything."

"It was just a miracle that lives were saved that day," said Hamilton. "If you didn't believe in a higher power before the crash, you did afterward due to the number of people who lived."

•

Iowa Rock n Roll Hall of Fame Includes 3 of Our Classmates

In 2003 a group by the name of The Rockers was inducted into the Iowa Rock n Roll Hall of Fame. Included in the group were 3 of our classmates: Ric Van Haitsma, Gary Murkins, and Roger Rothwell.

Other East High grads that were members of the group were Reuben Hanson (63), Mike Erskine (65) and Jim Shea (65).

To read about the group, go to the following link: https://www.iowarocknroll.com/inductees/121/the-rockers

•

East High Art Teacher James Goff Article

Outside, like a lion, March roared into Siouxland last Saturday, bringing more than four inches of snow and frigid temperatures with it. But as evening drew nigh, the wintry landscape turned still and silent in the wake of the storm.

It was just the kind of scene that would have stirred James F. Goff from the comforts of home to travel the back roads of Woodbury County with his wife, Florence, by his side. She said he didn't like shoveling the snow, but he sure liked looking at it.

The late artist, known by his signature as J.F. Goff, found beauty in rural landscapes, dotted by leafless trees and decrepit old barns that looked like they might just cave in at any moment. Using watercolor paints, he captured the scenes on paper with such dimension and detail – down to a single shingle and the finest of twigs.

Every area needs someone like J.F. Goff to see and feel the special quality of that place, curator Todd Behrens told the crowd at the Sioux City Art Center. These people had braved Saturday's snowy roads to attend the opening reception for Still and Silent Places.

On view through June 1, the exhibition celebrates the work of J.F. Goff with 35 of his watercolor paintings. More than 20 local collectors contributed to the display.

Organizing the exhibit, Behrens had access to hundreds of images, thanks to the painter's son Jim Goff. Since his father's passing in 2007, he has catalogued more than 650 paintings.

As an art teacher at East High School for nearly three decades, Goff knew how to handle most mediums, but watercolors were his favorite.

While the reception attracted admirers of the late Sioux City painter's work, it also prompted a Goff family reunion.

Without hesitation, Kate Goff, who lives in Brussels, Belgium, returned stateside for the opening night of the exhibition and gathered in the third level gallery with six of her siblings and more members of the extended family.

"It's my dad," she said. "He was a wonderful man, the most important man in the world."

Before this exhibition came to life, Florence Goff had only gotten a glimpse at some of her husband's paintings.

"He'd paint them and take them to the gallery," she said, adding that they'd soon be gone. "Some of them are kind of new to me too … It's nice that he's being recognized after all these years. You get this many in one place, it's kind of amazing."

Above article was in the Sioux City Journal March 7, 2014

•

Jim Henry, the 'Canyon Kid' and Siouxland TV Pioneer Has Died

Jim Henry, a Siouxland television pioneer and icon, died Thursday, January 30th, surrounded by family members at an assisting living facility in Midland, Mich. He was 90.

A native of Brooklyn, N.Y., Henry came to Sioux City to train as a bombardier at the Sioux City Army Air Base (now the Iowa Air National Guard 185th Air Refueling Wing). He was later stationed in England and flew 25 missions aboard a B-17 Flying Fortress.

He returned to Sioux City following the war, got a job at a Weatherwax's men's store and soon helped start the Sioux City Community Theatre, appearing in the theater's first production in 1948.

Henry made a name for himself on the local stage and the success helped him land a television role as the "Canyon Kid" host a children's show at KCAU-TV in 1953, not long after the station began broadcasting.

He filled the airwaves and did community events, parades and promotions for KCAU until 1985, hosting an estimated 70,000 children as the "Canyon Kid," the affable cowboy with the Brooklyn accent.

In 1989, Henry went to work for KTIV in Sioux City and would host the station's "Around Siouxland" program until 2004, retiring from television at the age of 80.

He and his wife Karen Henry moved to Midland, Mich.,in 2013 to be close to their son, Jason Henry. Karen Henry said Friday that her husband died peacefully on Thursday night. She said Jim's funeral will take place in Sioux City, although arrangements with Meyer Brothers Colonial Chapel of Sioux City are still being made.

"He loved his career, he loved Sioux City and he loved Iowa," Karen Henry said Friday morning. "That's why we're bringing him back to Iowa."

•

Listen To Your Favorite Songs

To listen to your favorite songs from the good old days, go to the following website: http://www.1959bhsmustangs.com/VideoJukebox.htm

Once there you can click on the "To Visit 60s JukeBox Click Box" button to listen to the top 60s songs by year.

Enjoy!

•

Here's a great video that will bring back lot's of memories of the 50's.

•

There is a song about Morningside Avenue that you can watch and hear on youtube.
The URL is: https://www.youtube.com/yNygjjoXH48

The video starts around Morningside Ave and South Lakeport and moves west down Morningside Ave.

The Don Ray Band is an all original, Americana/Roots Rock band that is anchored by singer/songwriter Don Ray. Per their website, Don Ray is from Sioux City.