East High School


Class Of 1964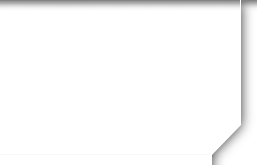 Tom Miller
Profile Updated:
March 21, 2018
Yes! Attending Reunion
| | |
| --- | --- |
| Residing In | McAllen, TX USA |
| | |
| --- | --- |
| Spouse/Partner | Lois I Miller, Died Sept. 17, 2013 |
| | |
| --- | --- |
| Occupation | Retired Texas Public School Teacher |
Children
One son, born 3/1/73 Thomas J Miller Jr. Buda, Texas (Austin area) Operations Director for Gattis Pizza, More…Inc., Austin, TX.
Two grandsons: Thomas John III (15) and Travis Jack (13). Both Honor Students, both on track to earn their Eagle Scout Award. Both play musical instruments: Thomas III, violin and Travis, trombone(1st seat)
Comments
I am doing pretty well health wise. I am dating-a Texas bred gal, a former teacher and a gifted quilter. Like me losing Lois to Parkinson's, she lost her husband to Parkinson's. We have a lot in common. She is into crafts and she helps me with my wooden crafts and artwork. For those who would care to know, I have mass produced and sold Julie White (Springfield, MO Artist) creations (Christmas Ornaments, Christmas home decorations and seasonal country artwork) for over 20 years. I do all my own woodwork, painting and dressing. It is a retirement hobby that's fun and keeps me out of "trouble" as if I would get into trouble.

I travel as much as I can. I pull a camping trailer behind my PU all over this ole' USA. I am a lighthouse hunter and have visited most of the lighthouses on the Great Lakes, except for a handful of inaccessible ones. I have visited all but several inaccessible lights in Maine, Massachusetts, North Carolina to Florida and most of the Gulf Coast lights. I did 69 of the 76 West Coast lights the summer of 2016 from northwest Washington state to southeast California. Planning on finishing up central Atlantic lighthouses from SE Virginia to NE Rhode Island summer/fall 2018. I relate lighthouses spiritually to Christ.
There is just something about lighthouses. Maybe it's their mystical way of saving lives. Just like Jesus Christ, my personal Lord and Savior, who died on Calvary's cross so I could be saved so I can spend eternity with Him in heaven. If you do not know Christ personally, I encourage you to do so. If you have questions, feel free to call me anytime at 956-225-4915 and I will be most glad to talk to you about Him and how you can know you're on your way to heaven.
School Story
Miss Pollock, English Teacher, taught me (and both of my brothers). They graduated in 1952 and 1954. And, like them, I remember getting poor grades(never did fail, but just about did). She was tough but sweet! One of my favorite teachers!

As a senior, I placed 2nd in Architectural Drafting at the State Industrial Arts Fair at Iowa State Teacher's College(aka. University of Northern Iowa in Cedar Falls, IA)

I loved dating and going to football games, winter basketball games, ice skating on the rink below Public School Stadium, PE classes with Tom Lindbloom and my little Red Honda 50cc motorbike--that thing got me into more trouble. DeMolay dances in the gym after games. I really enjoyed being in the marching band and orchestra even tho I never got above 4th or 5th seat--I was too busy having fun. I really enjoyed Gary Murkin's skill in playing the drums and all the cadences he would come up with during marching band practices as we marched and played through the neighborhoods early in the morning. I regret I didn't take band more seriously.